LIVE ONLINE VOICE LESSONS AVAILABLE
Artist's Bio
 JaZz Vocalist ...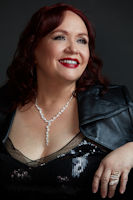 Carolena Mátus is a classically trained singer and jazz artist, with over 40 years of vocal experience, who spent the majority of her career living and performing in Las Vegas, Nevada. Making her first public appearance as a soloist at 7 years of age (piano and voice duo), she later went on to begin her formal vocal training at the University of Nevada, Las Vegas at the age of 13.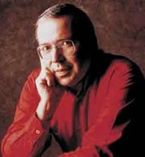 In childhood, Carolena developed a passion for big band JaZz due to her father's influence and while she was exposed to other genres, her love of the standards stayed with her. Although her formative training and experience was based in light opera, classical and musical theatre (including a rock opera) in the mid-1980's she was introduced through a former band member to Frank Sinatra, Jr. and her love of JaZz was reborn anew.

Due to countless hours spent listening to Frank, Jr. perform with his big band in the French Quarter Lounge in the Four Queens Hotel and Casino (and developing friendships with both Frank and his musicians along the way), Carolena abruptly changed the focus of her own music – returning to her first love. Her respect for Frank, along with his passion for the music and his own multifaceted talent, greatly inspired and influenced her.  Thanks to Frank, the JaZz bug had bitten her; Carolena was thoroughly hooked and her music was forever, joyfully changed.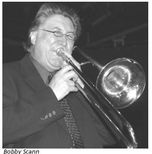 Following her instincts, Carolena turned to her dear, long-time friend Bobby Scann (trombone). Originally from Philadelphia, Bobby is a highly gifted professional Las Vegas musician who has played for numerous renowned artists ranging from Frank Sinatra, Sr. and Tony Bennett to Elvis Presley.  "I knew that Bobby was playing Alan Grant's 'Monday Night JaZz at the Four Queens.' (A 13-year nationally syndicated radio program aired on American Public Radio, now Public Radio International.) So I went downtown to meet him, and in between sets I poured my heart out about my new love affaire with JaZz."

Carolena had realized that studying under the guidance of expert pro JaZz musician's was what was necessary at that point in her life in order to advance and nurture her passion. Bobby graciously agreed to help her in this new endeavor, taking on the role of mentor and teacher to his friend. Carolena gratefully credits Bobby as being the first person to begin to train her ear to hear music as a musician, rather than a vocalist; as well as helping her begin to navigate the intricate road of JaZz improvisation.

Years passed and in the interim Carolena vacationed in Southern Oregon with her then boyfriend, Archie LeCoque, former lead trombonist and JaZz soloist for the celebrated Stan Kenton Orchestra. While there, she fell in love with the landscape of the Pacific Northwest and vowed to return.  Eventually, she left the dry desert behind her and relocated to wet, green Olympia specifically due to the abundance of JaZz throughout Western Washington.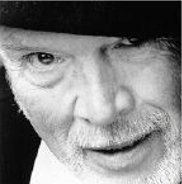 Carolena had felt deeply honored by her long standing associations with the "best of the best" pro musicians in the neon jungle that is Las Vegas.  Friends, such as the acclaimed and preeminent trombonist Carl Fontana, enriched both her life and her music vocabulary.  Thus, she was extremely delighted to discover extraordinary, world-class piano master, Joe Baque (a New York Greenwich Village transplant), seemingly hiding in the midst of what, at that time, appeared to her to be a lush forest wilderness.

Carolena thrived with the blessing of Joe's expert accompaniment skills and the vast breadth of knowledge he had gained from decades of superlative performing experience with illustrious artists such as Louis Armstrong, Stan Getz, Coleman Hawkins and countless others, in addition to masterfully accompanying vocalists such as Lena Horne and Ernestine Anderson.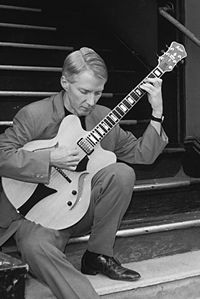 Building upon the years she has spent working with superior musicians such as Bobby Scann, Joe Baque and others, Carolena continues to expand the scope of her music partnerships to include a variety of expert musicians from Portland to Seattle.  Consequently, she has joyfully continued to work with the best the Pacific Northwest has to offer, including internationally renowned JaZz guitarist, composer, clinician and recording artist, John Stowell, whose unique, masterful playing style is loved and respected by both fans and fellow musicians the world over.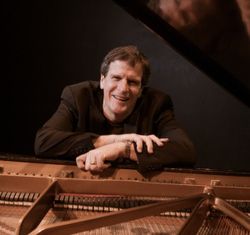 Carolena has been doubly blessed by her music partnership with Seattle's premier JaZz pianist, Randy Halberstadt, a versatile, witty, strong yet sensitive artist and brilliant composer.  An inductee into the Seattle JaZz Hall of Fame, and recently retired after enjoying 41 years as a full professor at the prestigious Cornish College for the Arts, Randy is also the author of "Metaphors for the Musician," a gold mine of insights into many aspects of JaZz musicianship.  In addition to sharing a stage with Carolena, you will also find him leading his own trio or quintet and playing with the celebrated Seattle Repertory JaZz Orchestra.

Educator ...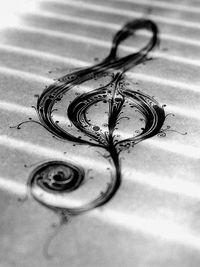 When not busy performing in the Seattle area or beyond, Carolena teaches in the Carolena Mátus Voice Studio, lending her 40+ year vocal expertise to beginning students in private weekly voice lessons, encouraging their talent and musical self-confidence to grow in a safe, supportive environment. She also teaches singers with more experience who have either hit plateaus or who have sustained vocal injury due to lack of proper training, including actively performing professional singers, musicians and actors in a variety of genres.
 
While residing in Washington State, Carolena has worked with students in private sessions from the areas of Ocean Shores, Centralia, Shelton, the Hood Canal (Union), Olympia, Lacey, Tumwater, DuPont, Steilacoom, JBLM, Lakewood, University Place, Tacoma, Gig Harbor, Federal Way, Poulsbo, Issaquah, Mukilteo, Kent, Lynnwood, Renton, and Seattle.  Carolena also teaches online voice lessons across the U.S., and abroad, via Zoom and FaceTime, to students as far away as N. Carolina, Chicago, Arizona, the San Francisco Bay Area, Michigan, Texas, Maryland, Florida, Virginia, Washington, D.C., Oregon, Hawaii, New York City, Seoul, South Korea, Ponte de Legno and Milan, Italy.