Training
The following is a list of the teachers who made the greatest impact on Carolena's voice and career:
 
V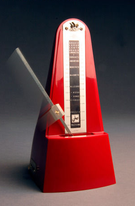 oice:

Helen Maynard (University of Las Vegas, NV)
Debbie Gresham (University of Las Vegas, NV)
Lynn Utzinger (University of Las Vegas, NV)

JaZz: 
 
Joe Baque (Professional Musician - Piano, Olympia, WA)
Bobby Scann (Professional Musician - Trombone, Las Vegas, NV)
Bob Stoloff (Professional Musician and Vocalist, Former Department Chair, Berklee College of Music - Boston, MA)

Master Teacher with whom Carolena currently studies: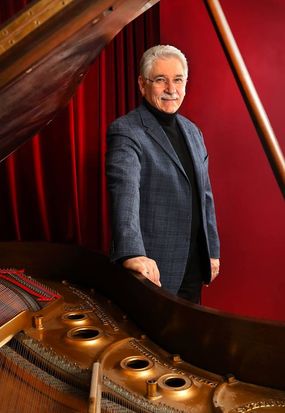 David L. Jones - Private Voice Teacher, New York, NY

David Jones has developed an international career as author, vocal pedagogue, and teacher of singers and teachers in Europe and the U.S.  He is a graduate of Texas Christian University with graduate research at the University of North Texas. Having also researched at the Groningen University Hospital (Groningen, the Netherlands) and the Laboratoire de la Voix Voice Clinic in Paris, he has had the opportunity to study how Old World concepts can be therapeutic in treating voice disorders. He also works in conjunction with the practice of Laryngologist Dr. Benjamin Asher in New York.

In 1979, he studied with internationally known vocal pedagogue Allan R. Lindquest (1891-1984), founding member of NATS and the Amercian Academy of Teachers of Singing. It was through Mr. Jones' study with Lindquest that he learned the concepts of Lindquest's teachers, which included Enrico Caruso, Mme. Ingebjard-Isene (teacher of Flagstad), Joseph Hislop, Maestro Rosati (teacher of Gigli) and Mme. Novikova. Additional instructors of the Lindquest concepts with whom David Jones studied include Virginia Botkin, Dr. Suzanne Hickman, and Dr. Barbara Mathis, who performed scientific research on the therapeutic benefits of the exercises. It was through this study that Mr. Jones studied the concepts of the Swedish-Italian School of singing.

In 1982, Mr. Jones studied with Dixie Neill, primary teacher of Ben Hepner, and later with Dr. Evelyn Reynolds. Dr. Reynolds teachers included Lola Fletcher (student of Herbert Witherspoon), tenor Hollis Arment, William Vennard, author of "Singing: The Mechanism and the Technique," and Ralph Erolle, instructor of the well-known soprano Arleen Auger.

David Jones has trained singers performing at such opera houses and festivals as the New York City Opera, San Francisco Opera, the Metropolitan Opera, Chicago Lyric Opera, Berlin Staatsoper, Vienna Staatsoper, Opera North U.K. the Royal Opera House at Covent Garden, the Glyndebourne Opera Festival, Salzburg Festival, and L'Opera Bastille in Paris. Mr. Jones has been published by both European NATS and Classical Singer Magazine.

 
---
The above list is by no means complete.  Carolena is extremely grateful to all of the artists and teachers who have contributed to her music education.  There have been many who have influenced her who have not been named here, such as various "A List" music professionals living in (or who have visited) the greater Las Vegas area, along with members of Las Vegas Musician's Local 369. There have also been significant contributions made by fine professionals from Seattle, WA, Portland, OR and other cities; as well as additional instructors at the University of Nevada, Las Vegas (UNLV).