Student Testimonials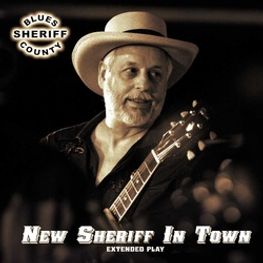 "It all started out innocently enough. All I wanted was to achieve vocal mediocrity and be able to perform with consistency in my own band.  

"A few months later, it's out of control. I'm doing twice a day vocal workouts, and I see a future in which my vocal performance is more than an excuse to play the blues.  

"Crap! Now I have to re-work all my existing material to accommodate this new voice. And I am forced to consider a much broader range of material for the future. It may take me years to recover from these voice lessons!"
Mike Rose  
Pro. Guitarist  
Band: New Sheriff in Town  
Genre: Blues  
Links: The Blues Sheriff  
Album Review
---
A few years ago I began to notice a sharp deterioration in the quality of my singing voice and I was afraid that I might have damaged it somehow. After having ruled out the possibility of vocal nodules through an endoscopy exam, I decided to seek the help of a professional voice teacher. Internet research brought me to Carolena and I'm SO glad it did! She has helped rehabilitate my voice by teaching me about the physical mechanics of singing and giving me exercises that counteract my bad habits, enabling me to develop proper technique.
Carolena has studied vocal training with an internationally renowned master teacher in New York City for years, and so she has the skills to tailor her instruction to each individual's unique set of vocal issues. It's only been about 10 months since I started taking lessons from her and I can already see a tremendous improvement. And people are saying that I sound better than ever!
Tess Martin  
Former Studio Session Singer 
Genre: Musical Theatre and Christian
---
"I've been very happy with the results I've gotten recording Sam Dryden (Lead Singer, Band: Sternum, Genres: Rock and Metal) since he started lessons; it's taking us less and less time to get a good vocal performance now. Whatever you're doing is working VERY well. I'm so stoked that Sam will continue to progress and become more creative with the art of the voice.
"Thanks a ton!"
Nathan Ackley  
Pro. Music Producer  
 
---

"Carolena Matus is a superb voice teacher that I highly recommend. She is very knowledgeable and her teaching and techniques can help anyone who really wants to improve their vocal abilities. She personalizes each person's lesson and will try innovative ways to bring each student to their full potential. I believe she is the best teacher ever. She radiates confidence and that in turn makes you, as a student, feel confident."
Shirley Bayon  
Aspiring Vocalist, Non-Professional
---
"Here's what I did for my wife for her birthday:  

"I bought voice lessons for my wife who had been convinced since her childhood that she had no singing ability. Carolena proved otherwise to her and to this day she has no fear of bursting into song regardless of where we are. Truly an enjoyable and amazing transformation."
Michael Fritsch  
Owner, Eastide Big Tom's
---
"As a young child, I loved to sing. However, after being told to 'mouth it if [I couldn't] sing on-key' by an elementary school teacher, I had literally given up hope of ever learning how to sing correctly. I actually thought that I was tone deaf. Then ... I found Carolena! Due to her great patience and empathy, as well as her amazing vocal skills and knowledge, I am learning to sing. Thank you, Carolena!"
Brenda Fritsch  
Aspiring Vocalist, Non-Professional
---
"I can't tell you how grateful I am to you since I've been taking lessons from you. You have truly changed my perspective of how a vocalist should and can perform. In addition to this, you have given me invaluable advice that will make me a stronger performer mentally and physically, as well as aid me in becoming a competent adult. But most importantly, you have given me the best gift anyone can give ... hope. You have given me the room to blossom; your assurance and support have given me the strength to believe in myself. So thank you! For everything! :)"
Bonnie E. Sink  
Aspiring Professional Vocalist  
Genre: Musical Theatre
---
"Carolena has provided consistent, knowledgeable instruction to help me to both rebound from vocal injury and to perform using healthy sustainable singing practices. She is an instructor who can provide the tools needed to improve any performer's singing ability."
Jamie McPheeters  
Pro. Guitarist, Composer, Vocalist  
Band: Failing Winter  
Genre: Post-Punk  
Link: Failing Winter
---
"Carolena has improved my singing ability incredibly ... She provides great support, clear advice and personalized teaching that helps improve each person's voice and skill."
Darien Aasen (Guitarist)  
Aspiring Professional Composer & Vocalist  
Genres: Original Composition and Pop
---
"I am very impressed with Carolena's knowledge and ability to utilize many different methods to teach vocals.  I have heard a tremendous change in my voice since beginning lessons ... I would highly recommend her to any singer looking to strengthen their voice and learn proper techniques upon which to build a strong foundation."
Lena Vickers  
Aspiring Vocalist, Non-Professional  
 
---
"Carolena has a gift for making you comfortable while imparting her love of music and incredible experience into valuable training.  [I'm] very excited to be the best I can be with her help!"
Tawny Rattenbury  
Aspiring Vocalist, Non-Professional