LIVE ONLINE VOICE LESSONS AVAILABLE
Carolena Mátus Voice Studio


Specializing in vocal mechanics and artistry.

Encouraging your talent and musical
self-confidence to grow in a safe,
supportive environment.
" . . . even though a singer may have a profound understanding of musical style, an imaginative temperament that can serve as a vehicle for artistic expression and a vocal instrument of promise, these positive attributes cannot be perceived by the listener if the mechanics of technique are faulty.  It is not enough for the singer to have something to say; the means for saying it with ease must be present.  An understanding of physical function may make the difference between the emergence of a solid technique of singing and a lifelong struggle with the mechanics."

~Richard Miller from "The Structure of Singing"
---


"The object of art is expression.  The essence of expression is imagination. The control of imagination is form. The medium for all three is technique."

~Herbert Witherspoon from "Singing:  A Treatise for Teachers and Students"

 
---
"A wonderful talent and spirit!  If you love your music and want the best for your voice, you'll want to study with Carolena Mátus. I've never met anyone who cares more about or puts more effort and passion into her work, whether it's teaching or performing.  Highly recommended!"

Eric Miller
Former Professor, Berklee College of Music - Boston, MA
Owner and Luthier, Hands on Guitars
Chehalis, WA
 
---
Is Singing Your Passion?

Do you want to sing?
Love to sing?
NEED to sing?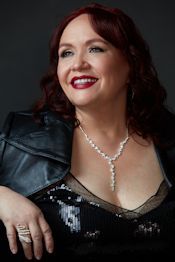 Have you always wanted to sing? Are you a beginner who understands the importance of a strong foundation? Perhaps you have some singing experience, but now realize that you bypassed that all-important foundation (i.e., "vocal mechanics") and have either sustained vocal injury or find that you are simply unable to progress any further? Has the absence of vocal training undermined your musical self-confidence?

The question that remains is ... Do you have the drive and desire to succeed – and with expert guidance – work to make your voice the very best that it can become?  If the answer is "Yes!" we can meet to discuss where you are now and where you wish to be.
 
Would You Like to Learn?
If you have the drive and desire to learn the secrets of good singing technique – the things that will safeguard your vocal health, beautify and strengthen your voice, enhance your artistry and give you musical self-confidence – we can discuss crafting the right program for your individual needs.  Please click on this link to schedule a complimentary consultation.
A Question of Style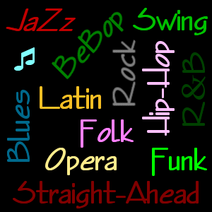 Occasionally I am asked what 'style' of music I teach, either because the person asking wishes to continue to sing in a particular style or because they are afraid I will attempt to impose my own style upon them.  While I have performed in multiple genres, I deliberately do not teach any particular style; instead I specialize in vocal mechanics, i.e., healthy, proper singing technique.

Proper singing technique transcends all genres, so whatever style(s) a student prefers has no bearing on the correct mechanics of singing.  A solid foundation of good vocal mechanics is the cornerstone and the style you choose to sing is the capstone of artistic, healthy singing technique.

Allow me to use an art analogy ... Think of a great work of art by one of the masters – Monet or DaVinci, for example.  When singing, the technique/mechanics are the well-primed canvas and the style is the paint.  The style of music you are interested in singing will have no bearing upon utilizing the proper vocal techniques, as you can paint abstract, impressionist, avant-garde, landscapes, portraits in oil, acrylic, watercolors – and any image you desire – upon a good canvas, as long as it is correctly primed.
---


While residing in Washington State, Carolena has worked with students in private sessions from the areas of Ocean Shores, Centralia, Shelton, the Hood Canal (Union), Olympia, Lacey, Tumwater, DuPont, Steilacoom, JBLM, Lakewood, University Place, Tacoma, Gig Harbor, Federal Way, Poulsbo, Issaquah, Mukilteo, Kent, Lynnwood, Renton, and Seattle.  Carolena also teaches online voice lessons across the U.S., via Zoom and FaceTime, to students as far away as N. Carolina, Chicago, Arizona, the San Francisco Bay Area, Michigan, Texas, Maryland, Florida, Virginia, Washington, D.C., Portland, Hawaii, New York City, Seoul, South Korea, Ponte di Legno and Milan, Italy.  
Click here to see what students have to say about their studies with Carolena.
Carolena Mátus is a collaborative partner with the
Virginia Mason Otolaryngology Voice Clinic

Carolena Mátus is also a professional member of the
National Association of Teachers of Singing (NATS)