Friends
 

Musicians
 
Randy Halberstadt - Piano (Seattle, WA)

How to sum up Randy Halberstadt ... ?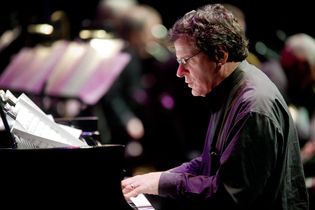 Randy and I met a number of years ago when he would occasionally play gigs at a fine upscale restaurant in Olympia called the Dockside Bistro. A sweet, affable man, we would strike up conversations in between sets. I would listen to him play and then, zip-bang-boom, he would ride off into the sunset ... until other jobs pulled him away from his occasional visits to the capital city. In the ensuing years, our paths did not cross. However, I always remembered him fondly as a very lovely, talented fellow, who had a well-earned reputation for excellence and professionalism.

Fast forward to recent times, I found myself in need of a pianist for a very important gig and I wanted someone whom I knew would impress. Randy suddenly popped into my head. I listened to the promptings of my inner voice (That gal knows stuff!) and I gave him a call.  We reacquainted ourselves, discussed the particulars, he checked his calendar and Voila! he was booked. I was understandably excited!  Randy is prodigiously talented, one of the finest pianists to grace a Seattle stage, and a new musical partnership was formed.

The night of the gig we had some time prior to going on stage, so we caught up a little bit and shared some stories. Then we grabbed a quick bite and hit the stage. Aside from his musicianship, which most definitely fits my requirement of "impressive," Randy has a fine sense of humor.  His ability to make me laugh is one of the things about him that I prize most, along with the fact that he is such a wonderfully warm human and a great conversationalist. That night he both made me laugh and, as expected, his comping and soloing were out of this world!

After that first performance, we have continued to gig together again, and again, and again ... The long and the short of it is that we have become a team and I have been basking in the pleasure of our partnership ever since that first evening. He somehow manages to make our gigs fun, regardless of the circumstances. And since the day I was wise enough to listen to that inner voice — which is often much smarter than I am — I have continued to feel blessed by his music, his accompaniment skills and his friendship. Simply put, Randy's playing excites me! He is incredibly versatile and inventive, his improvisation skills are formidable and he comps like a dream! What more could a girl ask for in a pianist!?!

Musician, composer, author, teacher, dear friend; I could recount a list of all of Randy's credits and accomplishments here, but frankly, they're as long as his arm.  So I suggest that aside from listening to the video below, that you click on the link above and visit his website, buy his albums, his book and learn about the man — and by all means listen to his music. And then, of course, come to hear us at a gig!
"Hey, if you want to talk about Seattle's three or four best piano practitioners, you'd better put Randy Halberstadt on the list. Right around the top ... [He] is one of those rare, all-purpose cats who, when [all is] said and done, shines most brightly in a post-bop setting ... "  ~George Fendel, Jazz Scene

" ... a pianist of power, sensitivity and wit, who combines originality as a soloist and composer with great perception as an accompanist."  ~Sandra Burlingame, Earshot Jazz

"Halberstadt has a bright and original approach; his compositions are thoughtfully constructed and harmonically assured."  ~Carl Baugher, Cadence Magazine

John Stowell - Guitar (Portland, OR)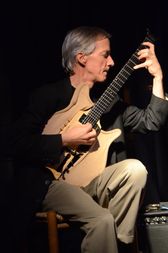 John Stowell is a unique guitarist and a true original. A beloved figure on the international JaZz scene, his special take on harmony, chords and improvisation set him apart. John began his successful career in the early 1970s. Traveling the globe from Argentina to Ireland, Portland to New York, Russia to Australia, John continues to actively perform, teach and record. In the Autumn of 2011 he visited Estonia, the 20th country in which he has performed since being on the road.

John is a contributing columnist for several popular publications, including "Downbeat" magazine since 1995. His album, "Through the Listening Glass," which he recorded with bassist David Friesen, was named one of the "Ten Best Jazz Albums of the Decade" by the Los Angeles Examiner. John's recording/performance credits include: Milt Jackson, Lionel Hampton, Art Farmer, Conte Condoli, Herb Ellis, Bill Watrous, Mundell Lowe, George Cables, Billy Higgins, Billy Hart, Richie Cole, Paul Horn, Tom Harrell, Don Thompson, Dave Liebman and many others.

"More guitarists would play like John Stowell if they knew how." ~Herb Ellis

"Stowell challenges you to listen to music in a way that isn't done anymore – with patience, curiosity and a sense of wonder."  ~TrueFire.com

"He plays his amplified guitar as if he were surrounded by fine crystal … the type of slow burning, sustained energy that you hear in players that practice all the time." ~Downbeat Magazine

"In the age of mediocrity and clones, John Stowell's uniqueness and originality are a breath of fresh air. I love playing with him." ~Paul Horn

"John Stowell plays JaZz, but he doesn't use any of the cliches; he has an incredible originality. John is a master creator." ~Larry Coryell

"Guitarist John Stowell's style with standards is a delightful departure from the road well traveled.  He transcends the label of JaZz guitarist." ~Los Angeles Times
Bill Anschell - Piano (Seattle, WA)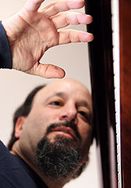 A two-time winner of the Northwest Jazz Instrumentalist of the Year Award, among other honors, Bill Anschell has played and/or recorded with a host of jazz greats including Richard Davis, Ron Carter, Benny Golsen and Russell Malone.  In 2001, he was selected by the American Composers Forum for its "Composer-in-the-Schools" program; his residency included a commissioned piece for chamber orchestra. The same year, his piano work was featured in the soundtrack of the PBS movie, "Old Settler." Since 2003, Anschell's original compositions have received widespread cable and network exposure, appearing on programs including NBC's "The West Wing" and HBO's acclaimed series "The Wire."  His 2009 duo CD of spontaneous improvisations with saxophonist Brent Jensen was described by Cadence as "startlingly beautiful, surprising, and powerful … a transforming experience."
 

"No matter where Anschell plays on the keyboard, he sounds like no other pianist."  ~JazzTimes

"Anschell presents one lovely melody after another and follows that up with adventurous improvisation. His keyboard work brings out crystal clear patterns that sparkle." ~Jim Santella, AllAboutJazz.com

"Bill Anschell's virtuosity demands that you perk up and listen." ~Jazz Review

Joe Baque - Piano (Olympia, WA)

Jo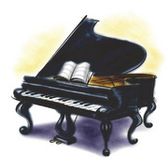 e Baque began playing the piano at age six and is well-known and respected for his vast musical knowledge.  He is, as one bandmate described him, a "complete" musician who inspires awe and reverence in both fellow instrumentalists and audience members alike.  While in his golden years, Joe continues to play three to five gigs per week all over Western Washington and down into Portland, OR.  Although he migrated to the Pacific Northwest in the early 1980s, he is still known to many in New York and elsewhere where his reputation for excellence remains strong.
Having grown up in Queens, NY in the heyday of jazz, and later relocating to Greenwich Village, the list of greats with whom Joe has played is seemingly endless.  However, he considers that to be "old news" and prefers not to discuss it. So instead, allow his own playing to speak for itself ... dynamically rich, replete with elegance, artistry, rhythmic sensitivity, creative brilliance and what I like to call "an exquisite conservation of notes." The deft touch of the master pianist ..

There have been many articles written about Joe Baque throughout the span of his rich career; likewise there are many quotes from which to choose.  I offer only the following, which epitomizes the spirit of the man and his music ...
"Joe Baque ... philosopher and mentor to dozens of area musicians – fledglings and professionals alike. He is the pied piper of music – attracting an unlikely audience everywhere he goes ... Playing with meticulous precision, he interprets the minutest details of a song's interior." ~Nancy Pasternack, the Olympian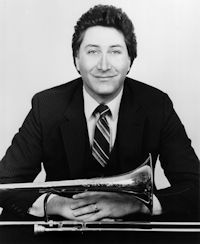 My best friend, and brother from another mother ... I miss you beyond measure. Rest in peace.
Originally from Philadelphia, Bobby Scann was a freelance trombonist in New York City. Moving to Las Vegas in 1976, his first gig there was on an Elvis Presley tour. He has played as lead trombonist and jazz chair sideman for many of the legendary stars on the Las Vegas Strip, including Tony Bennett. One of his fondest memories is two international tours with "Old Blue Eyes," Frank Sinatra, to Japan, Hong Kong and Manila. He was also a part of Pia Zadora's Band at the 1985 Olympics in Seoul, Korea.  Bobby has a Master's Degree in Music and until his death lived, taught and gigged in Vegas.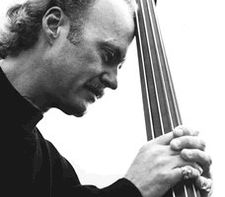 A two-time winner of the NW Jazz Instrumentalist of the Year Award (2000 and 2001) and inducted into the Seattle Jazz Hall of Fame in 2011, JaZz bassist Jeff Johnson is an itinerant professional, who has lived and worked in Atlanta, Miami, Oklahoma City, San Diego, Austin and Los Angeles, and has been based in Seattle, Washington since 1990. He has led his own groups and worked with many JaZz luminaries including: John Stowell, Jessica Williams, Hal Galper, Bud Shank, Chet Baker, Lew Tabackin, Barney Kessel and Charlie Rouse. A sensitive accompanist, Johnson is sought-after by vocalists. Those whom he has accompanied include:  Karrin Allyson, Tierney Sutton, Kendra Shank, Mark Murphy and Marlena Shaw, among others.

"He plays with a mystique that takes the music out of the ordinary with his inventive improvised lines ... "  ~Cadence Magazine

"[Johnson's] mastery of the instrument allows him to stretch out with a particularly deep sound, the echoes of the bass' wood itself providing most of the timbre." ~Adam Greenberg, All Music Guide

"Feelings can run deep in Jeff Johnson's musical being ... " ~Russell Arthur Roberts, LA JaZz Scene

"In every context Johnson's bass playing provides compelling support and a strong melodic line. He has at his disposal an arsenal of modern double bass techniques that he never uses for gratuitous effect. Instead, he weaves his linear conversational ideas into the fabric of the music ..." ~Jeff Campbell, Double Bassist Magazine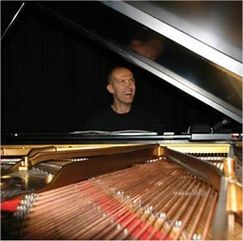 "His songs are like potato chips, once you hear one, you'll wanna hear all of them."

This quote from Arthur Hamilton (writer of "Cry Me A River") aptly describes Bruce Brown's songs. Few composer | pianists have incorporated the American popular songbook with a straight-ahead be-bop approach to writing, as successfully as Brown. Formidable piano playing, a silky smooth voice and lyrics that are witty, poignant, and above all swinging, capture the essence of his music.  Once you hear his tunes, you'll be glad you did.

Originally from LA, Bruce established himself as a highly regarded pianist, singer and songwriter performing at all the major jazz clubs in Southern California. His songs have been described as "original standards" and reflect his love of the great American songbook. Holding all the lyrics in place is a beautiful, almost invisible architecture. His words flow in careful trickles, clever bursts and soulful yearns. His melodies dance and float over chord changes that provide daring coloration.

Bruce arrived in New Zealand late 1998 to take up the position as Senior Vocal Jazz Tutor at the Conservatorium of Music, Massey University Wellington where he currently teaches full-time, while also performing regularly in the capitol.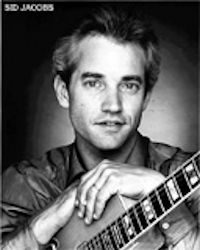 Although born in Miami, FL, Sid spent his first few years in Havana, Cuba prior to the revolution, after which, the Jacobs family returned to Miami. It is there, at the age of seven, he began his fascination with the guitar. At the tender age of 18-years, Sid Jacobs is the youngest person ever to be hired to teach jazz guitar at the University of Nevada, Las Vegas (UNLV).  He later developed the curriculum for the Advanced Bebop and Jazz Guitar course at the Dick Grove School and the Jazz Guitar class at the Musicians Institute (MI and GIT), where he continues to teach.  In 1998 Sid was the first North American jazz guitarist invited to perform in Argentina's "Guitars of the World" festival. In May of 2001 he was invited to perform at the Ankara Music Festival in Turkey.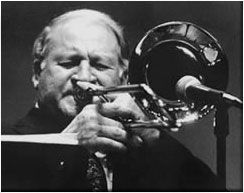 Rest in peace, old friend ... I miss you! 
"It is an odd fact that all the really outstanding JaZz trombonists were very low on ego.  Carl Fontana, perhaps the most gifted player of his time, certainly was.  He played potent and dazzling music in such a facile way that it was rather like Leonardo da Vinci sawing off a length of picture on demand." ~Steve Voce

"Singer," the title illustration on this website, was drawn by talented Canadian artist, Matthew Lau. Matthew is a 2009 graduate of the Sheridan College for Animation.

"JaZz Night Out," the painting featured on the "Performance Booking" page of this website, was painted by Canadian artist Brent Heighton.  "JaZz Night Out" – one of Carolena's favorites – hangs in her studio and helps set the mood for her daily practice sessions and rehearsals.