Teaching Endorsements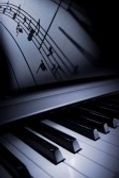 "I highly recommend Carolena Mátus as an accomplished singer and teacher able to instruct singers, both beginners and professionals ... Ms. Mátus is the person to see for any vocalist with questions to be answered.  Solutions to vocal problems are her specialty and she can help you to be a better singer."
Bobby Scann
Professional Musician and Music Educator
Las Vegas, NV
 
---
"If you haven't heard, Carolena Mátus is the premiere voice teacher in Olympia, WA.  [She] doesn't just teach you how to sing, she gives you the science behind the voice.
"Carolena is a true professional. She is a seasoned performer and extraordinary teacher of the voice. Her vast knowledge of the science and mechanics of how the voice works [have] lead her to be one of a few premiere voice teachers. She is steeped in the JaZz genre but is more than capable of guiding and molding the voice to suit any style."
Alan Francis
Professional Musician (Trumpet)
Former Music Educator from Birmingham, United Kingdom
Lacey, WA
 
---
"A wonderful talent and spirit!  If you love your music and want the best for your voice, you'll want to study with Carolena Mátus ... "

Eric Miller
Former Professor, Berklee College of Music - Boston, MA
Owner and Luthier, Hands on Guitars
Chehalis, WA