On a Personal Note ...
"What is music to you? What would you be without music? Music is everything. Nature is music (cicadas in the tropical night). The sea is music, the wind is music. The rain drumming on the roof and the storm raging in the sky are music. Music is the oldest entity. The scope of music is immense and infinite. It is the 'esperanto' of the world." ~Duke Ellington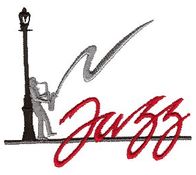 What can I say about JaZz?  It's very personal, which is as it should be for any musician – vocal or instrumental.

When I was a child my father used to listen to the records of the popular swing bands from his era back in the day.  Glenn Miller, the Dorsey Brothers, these were the initial seeds of my musical upbringing.  However, they were planted deep and took time to germinate.

My paternal grandmother and grandfather were both classical musicians; piano and violin, respectively.  My aunt was a phenomenal opera singer, trained by my grandmother.  On my mother's side, my grandfather was a JaZz sax player and my mother dearly longed as a youngster to become a drummer in the tradition of Gene Krupa.

While I, too, played instruments throughout childhood and into my early 20s (primarily clarinet), the voice was my instrument of choice.  Growing up, I went through the usual musical exploration – experimenting with classical, musical theater, opera, pop, rock, folk and finally settling into soul ... but the reality was that nothing fully satisfied me. Soul seemed to satiate the most, perhaps due to its rhythmic qualities, yet something was still missing.  I was left feeling somehow hollow, so the search continued.

Then one magical, unforgettable evening in Vegas, sweet, succulent JaZz entered my ear once again in the person of now long-time friend, Frank Sinatra, Jr. and his 18-piece big band.  It was a revelation!  This was a sound I knew – familiar, warm yet exciting; like the thrill one can experience upon seeing a long lost love from the distant past when the heart jumps and melts simultaneously with a flood of remembered emotions. The greatest love affaire of my life began that night and it was here to stay.  Due to the gracious assistance of my beloved friend and mentor, Bobby Scann (trombone), all of those years of fine, expert vocal training, practice and experience finally found the perfect avenue of expression.

My listening habits became insatiable; I wanted more, More, MORE!   This was it, the missing piece of my personal musical puzzle.  Ecstasy, rapture, paradise, a dear sweet memory emanating from my roots; yet also so immediate, so now and present.  It was my musical homecoming and I was enthralled.  A veritable feast of exquisite sound for a starving ear; yet the ear never forgets and holds within its memory a vast library of all of the sounds to which it has been exposed.  My foundation had been patiently waiting for me to return home ...

I was blessed to be living and performing in Las Vegas, the "Entertainment Capital of the World," wherein some of the world's best JaZz musicians resided.  I had already established friendships with some of them even prior to understanding what they had to offer me in addition to their love and acceptance.  As my education progressed, night after night I could be found haunting the casinos, the resorts, the underground dives, the restaurants, bars, parks; everywhere and anywhere extraordinarily talented friends – quite honestly, a collection of the finest JaZz musicians in the world – were humbly making magic.
I was obsessed and sleeping in split shifts.  I would leave work to go home and sleep a few hours, then rise to catch the "kicks bands" at the Musician's Union or go to a jam at one of the local dives in the wee small hours, later returning home to become unconscious again prior to going to my day gig.  I was exposed to brilliant musicians such as Carl Fontana – the world's greatest JaZz trombonist – and was given the gift of his friendship and his genius.  On a par with Carl's blessings, I was also influenced by others whose ideas, musical habits and knowledge were precious gifts to be studied, savored and cherished.

So where am I now in my journey?  Still on the same beloved road, a little more knowledgeable and experienced, having traveled many a mile between the then and the now.  Some old friends, such as my best friend Bobby, along with Carl and Frank Sinatra, Jr., have been sadly lost to the grave, while other friendships persist and thrive, and new ones are born.  Am I still being influenced by the greats?  Absolutely!  Influenced, blessed and ever so grateful for their presence in my life.  I mourn the loss of my old friends Frank and Carl, along with my best friend Bobby, which cut more deeply than I can describe.  I miss his guidance, educating, mentoring and cheering me on.  And I miss his hearty laugh, our marathon-length phone conversations, and our loving relationship.  Bobby Scann, "my brother from another mother."

And what of newer friends?  One of my blessings in recent years is my sweet, dear, humorous friend and pianist, Randy Halberstadt ... Sophisticated, harmonically intricate, introspective, haunting, intoxicating, exciting, versatile, utterly brilliant – these words, albeit true, aren't adequate to describe my feelings about Randy's playing, his accompaniment skills and his continuing influence on me and my own interpretations.  As for our close, enduring friendship ... it is a comfort in the wake of those loved ones whom I have lost, as well as sheer delight.

JaZz ... ambrosia, seductive ecstasy, sensual, intense ... passion.  Le JaZz hot! I find myself still enthralled, still learning, still growing and filled with joy at the prospect of what lies ahead as each song unfolds its blissful promise. The energies and musical conversations of JaZz musicians communicating in our own unique way are deeply satisfying; minds, hearts and talents blending for the space of a tune, a set, an evening.  JaZz musicians, sharing a little bit of our souls with one another – as well as the audience member who listens closely enough.  Aside from my spirituality and loved ones, JaZz is the source of my greatest bliss, and I am infinitely blessed to make a living doing what I love. Let the adventure and the love affaire continue ever onward ... until the end of my days.