Weddings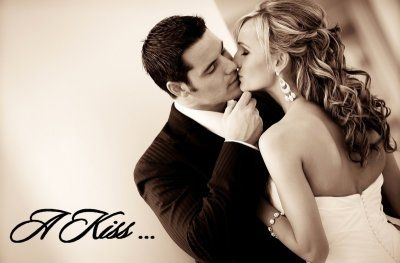 " ... to Build a Dream On"

"Give me your lips for just a moment
and my imagination will make that moment live ...
Give me what you alone can give,
a kiss to build a dream on."


From ceremony to reception, Carolena Mátus and company create a setting of elegance, style, sophistication and romance for your wedding.  Your experience begins with a highly personalized consultation so that the musical elements for your special day are customized and "just right."  Carolena is attentive to every last detail and you can be assured of the highest quality JaZz to enhance the joyful beginning of your new life together.

Whether you prefer a voice and instrument duo, trio, quartet or band, you can be assured that Carolena's musicians are amongst the finest the Pacific Northwest has to offer.  To discuss booking Carolena for your glorious day, please click on this link.

Music and lyrics are the language of love and romance.  Now the only question that remains is ... what JaZz tune, when it is being sung, causes you to look deeply into one another's eyes and just ... melt?
 
---

"Carolena Matus was the vocalist at our 25th wedding anniversary / vow renewal celebration ... and I could not have been more pleased. I chose the song I wanted featured in our ceremony (Grow Old with Me by John Lennon), and from there she took the song and masterfully adapted it to her jazz style, had an amazing pianist as her accompanist, and it was magical!!! Carolena is a master (mistress?) of anything musical, and I knew that in advance but her performance was simply wonderful, and I couldn't recommend her more highly!!!"
Gayle Sprague O'Donnell
Bride
Event Type:  25th Anniversary/Renewal of Vows
 
---

"Carolena did a great job at our wedding. I called her with short notice asking if she could sing as a surprise for my husband. And luckily she could, she was very accommodating and helped me choose a beautiful love song. Carolena is a true professional and I couldn't believe how much equipment she brought with her, she has everything for a professional set up and sound. She sang the song "That's All" just before we exchanged our vows.  Carolena and her quartet also performed for our reception.  Later that night when Patrick and I were talking about our fun wedding day, I asked him what his favorite part of the day was ... and his reply [was] "When Carolena sang the surprise song for me and you turned around and leaned into me."  That's all ...

Kari J. (Blunk) Stuckey
Bride
Event Type:  Wedding
 
---
"Thank you so much for adding a special touch to our ceremony and reception.  Your calm and sincere professionalism was a great relief, and made our wedding lovely and memorable.  Thanks!"
Jay and Bronwen
Groom and Bride
Event Type:  Wedding